A small step in the right direction
We recently started using biodegradable bubble wrap in the Format workshop. It's a humble step, but it's given us cause to reflect on all of the choices we've made so far and where we can continue to improve for a more sustainable business.  
There's a long way to go, though we know more transparency with you, our customers, will hold us accountable and keep us on our toes.
This is just a snapshot of Format today — check back in the coming months as we continue to document changes around the workshop and learn to tread more lightly. 


"It is the greatest of all mistakes to do nothing

because you can only do little. 

Do what you can."
— Sydney Smith
sustainability through
Intentional design
We provide four sizes which have been chosen based on material size to maximise yield and minimise off-cut wastage. Whilst we're not thrilled to be using foam core or plexiglass, until we find a quality alternative our intention is to eliminate all unnecessary wastage.
Our frames are minimalist in design and humble in colours. We are not part of the fast moving consumer goods industry, instead we make products to last a lifetime. Whilst a bolder frame may sell today, we know our neutral colours and simple designs are timeless.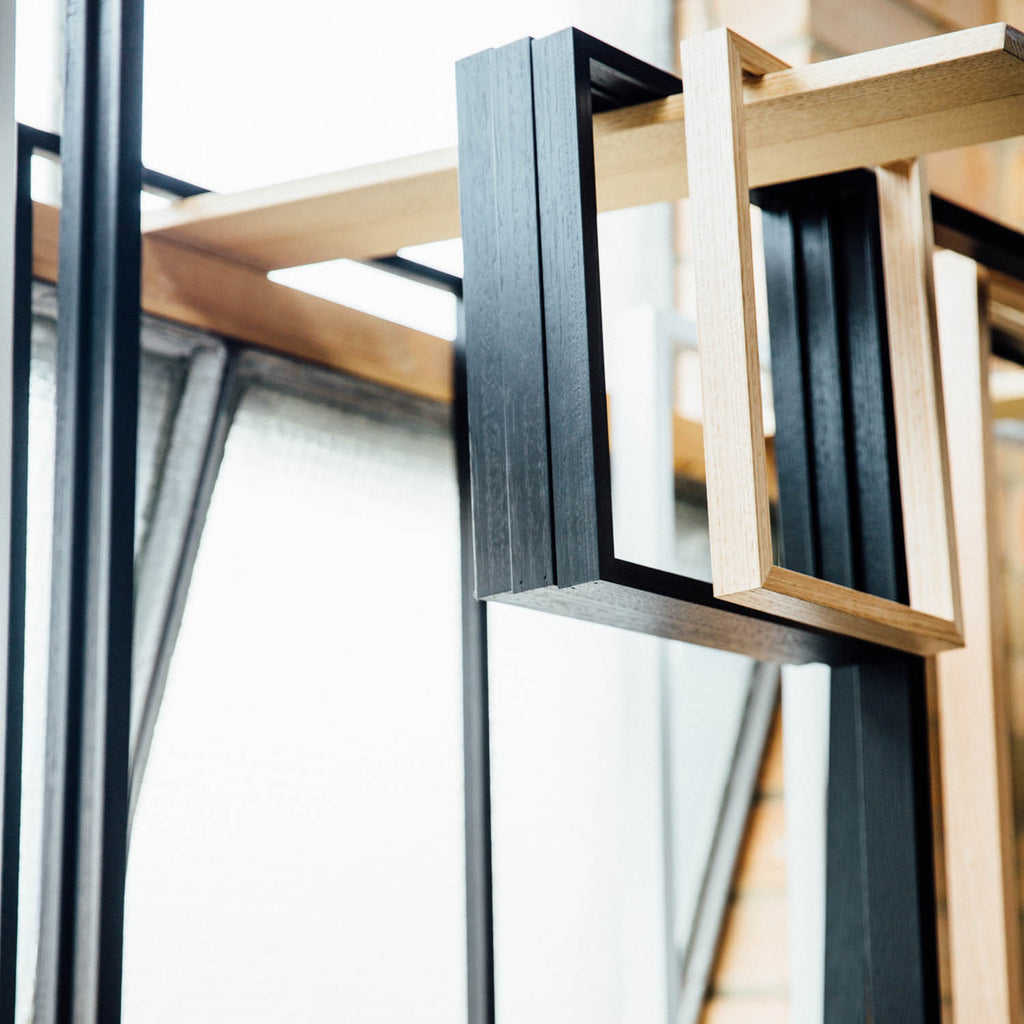 We design to last
Protecting your print for years to come
Every Format Frame, from a mini to full-scale print, is produced from scratch in our Melbourne workshop to a museum standard, meaning your prints will be protected for over 100 years (just imagine where you work might be in all that time!).

In addition to hand-crafted frames, we use 3mm plexiglass - a shatter-proof, museum-grade alternative to glass which also protects your work from UV damage and fading over time.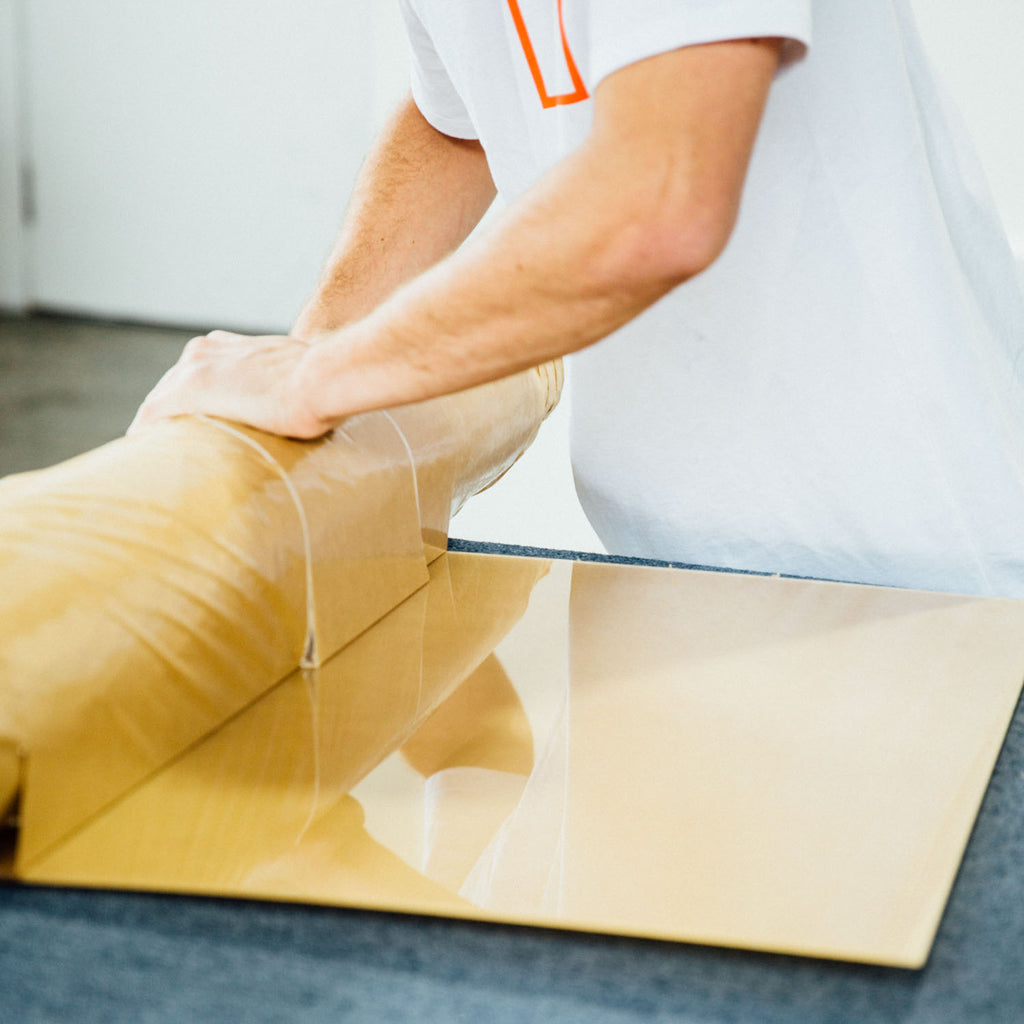 We choose to use
Sustainable materials
Our frames are produced from locally-sourced Victorian ash which has been certified by the Forest Stewardship Council. FSC certification provides the highest level of protection for rare and endangered forests and wildlife of any existing forest certification scheme and is the only system that mandates consultation with local Indigneous Peoples.

We print to a 300 gsm 100% cotton rag, which is considered the most environmentally of photographic paper as it uses no tree fibres, instead it is produced from a recycled by-product of the textile making industry. While the cotton industry itself has much to answer for, as this is a by-product, it is considered to have low environmental impact as no cotton is grown specifically to make the paper stock.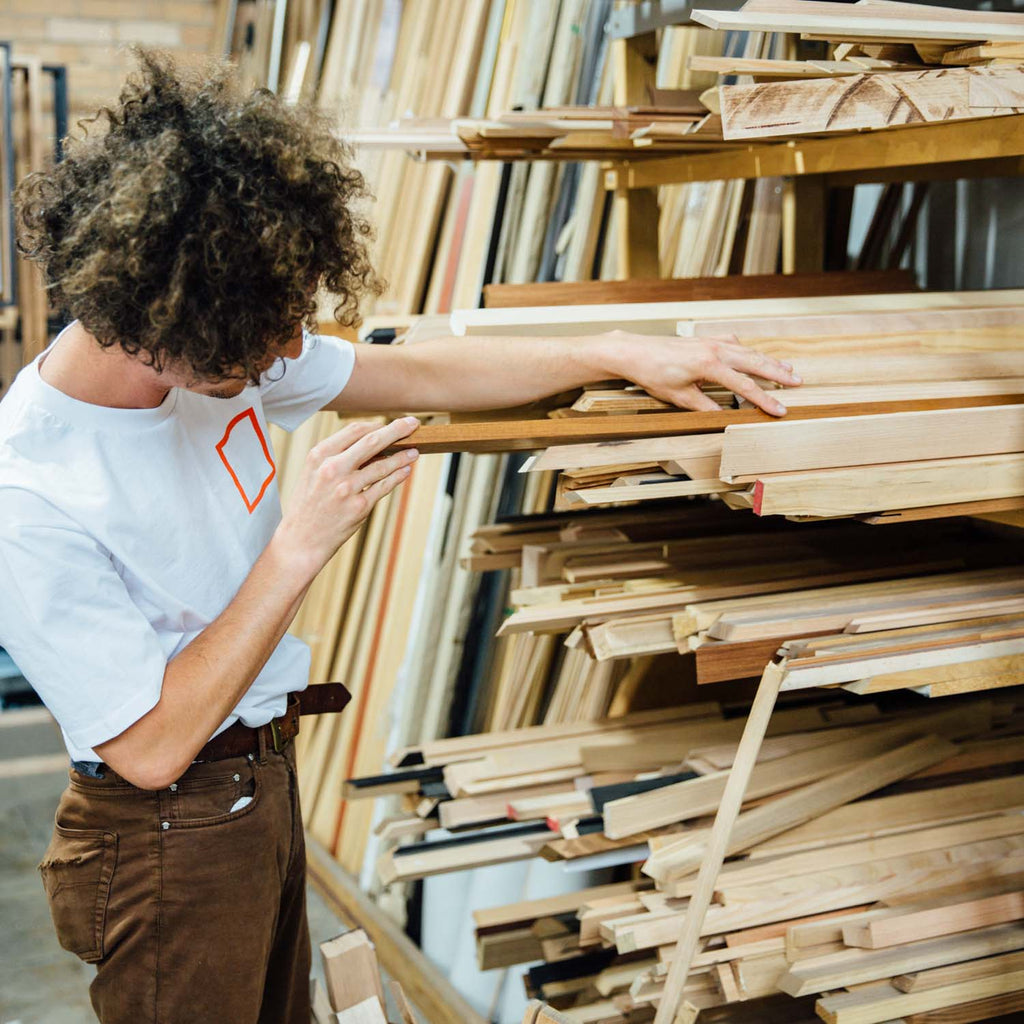 sustainability
Made to Last
Protect your works for 100+ years with gallery quality, archival giclee printing & custom framing designed for durability.
Sustainable materials
From locally-sourced FSC Certified timber to biodegradable bubble wrap, we seek sustainable alternatives at each step of the supply chain.
Supporting Local
We support local craftsmanship and in turn support local artists with effective, quality framing solutions.
New to format
Biodegradable bubble wrap & recycled cartons
In attempt to clean-up our supply chain, we've recently switched from conventional bubble wrap to Polycell EcoPure, a biodegradable bubble wrap alternative which is designed to degrade plastic in a landfill overtime.

We also package our frames in cartons from 3BC stock which is comprised of 77% recycled content and 33% from FSC certified kraft fibres that are sourced from Gippsland in Victoria.
How we
Support local
Our workshop based in Cremorne supports the local economy by employing skilled craftspeople under fair and safe working conditions to produce products that contribute to the livelihoods of many Australian artists.
We support and facilitate local artists through initiatives such as Format Editions, Broadsheet Editions and services designed to manage the logistics of printing, framing and delivery - enabling Australian artists to easily monetise their works via their online stores.
Step by step
What we're working on
There's a lot more to go on our trajectory to a fully sustainable supply chain. Check back with us in a few years and we may even be touting a B-Corp. In the meantime, we've got some work to do.

The first things on our list —

1) Overcoming mileage by offering pickup for local customers

2) Finding a sustainable alternative to acrylic and foam core that protect your work for years to come without a millenia in landfill (unless you are the next Michelangelo in which case future generations will be thanking you for choosing Format).
We're continually motivated by our customers and the artists we work with who strive for sustainability in their own lives and practices, so we'd appreciate it if you have any feedback.
Please send us an email at info@formatframing.com.au with your thoughts on how we can better our processes for a more sustainable outcome for all.