Working with Artists
Whether you're new or established, big or small, we'll print, frame, package and deliver your work right to your customer's doorstep. The process is all-inclusive to take the hassle out of selling artwork.
When an order is placed on your eCommerce store, simply place an order via our Print & Frame page and we will begin to produce your work. There is no need to email us as you can upload your file when placing your order. Alternatively we can access files from a shared Dropbox folder. We then securely package the print and drop ship Australia-wide on your behalf. Simple!
Your customer will receive a fine art giclée print with minimal input from your end. Here's how...
Working with Artists
Initial Set Up
Contact us at info@formatframing.com.au to introduce yourself. We will come back to you within two business days to formalise an arrangement.
Together we establish a shared Dropbox folder of high-resolution imagery with files names matching your store's product titles.
Then we are ready to go!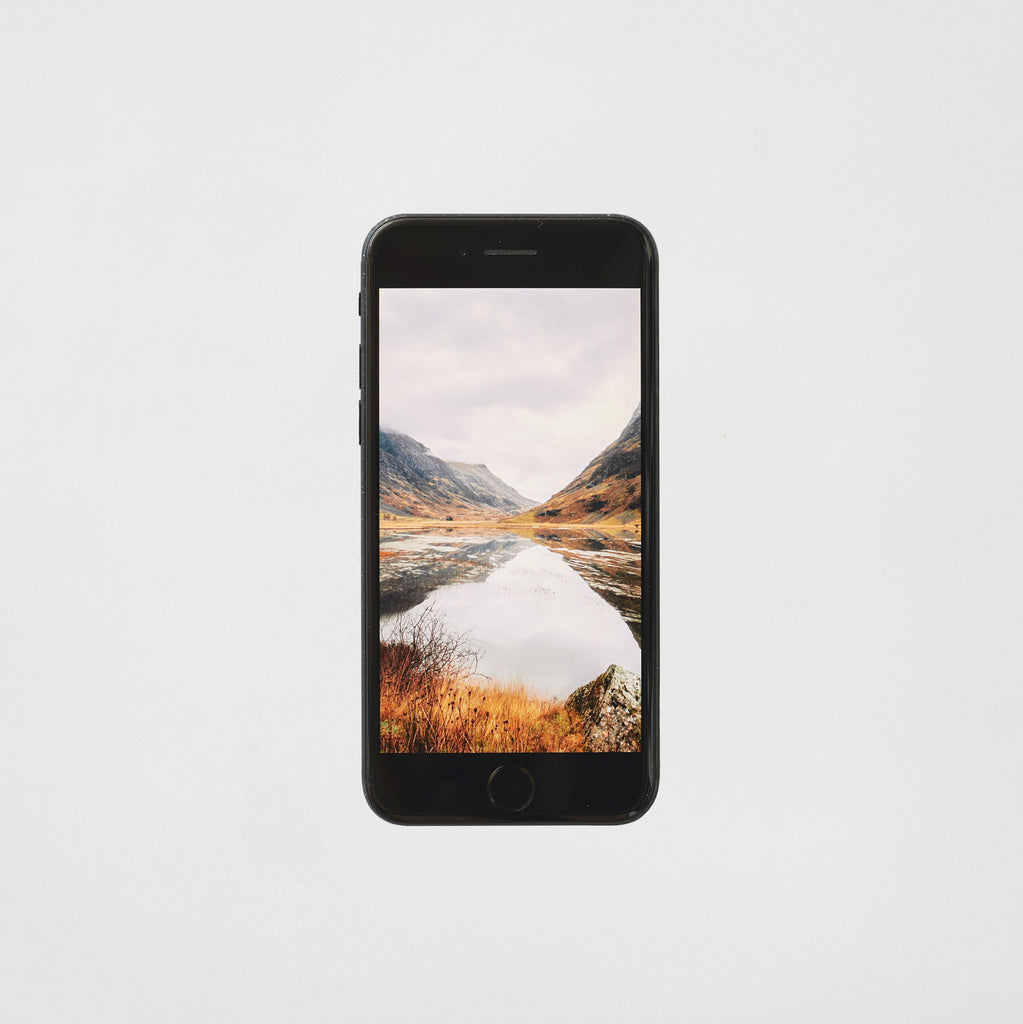 Working with artists
When an order is placed
1. When an order is placed through your store, go to our Print & Frame page and place an order with the same specifications (e.g. size, frame colour). You can either upload your file via our site OR if we are working from a shared Dropbox folder, simply add a note at checkout stating the filename of the work, whether you require a COA, white labelling or any other important information.
2. When checking out enter your address as the billing address, and your customer's address as the shipping address.
3. When we receive your order, we will commence printing and framing at our Melbourne workshop.
4. We print to a Ilford Prestige Galarie 310gsm 100% Smooth Cotton Rag stock using genuine Epson Ultra-chrome Pro inks on the latest Epson P20070 printer.
5. Your giclée print will be dry mounted to an acid free 5 mm foam board using an archival adhesive film.
6. We then hand craft your shadowbox frame from FSC certified Tasmanian Oak and durable 3mm museum grade plexiglass.
7. The back of the frame is finished with framer's tape and stainless steel hanging wire.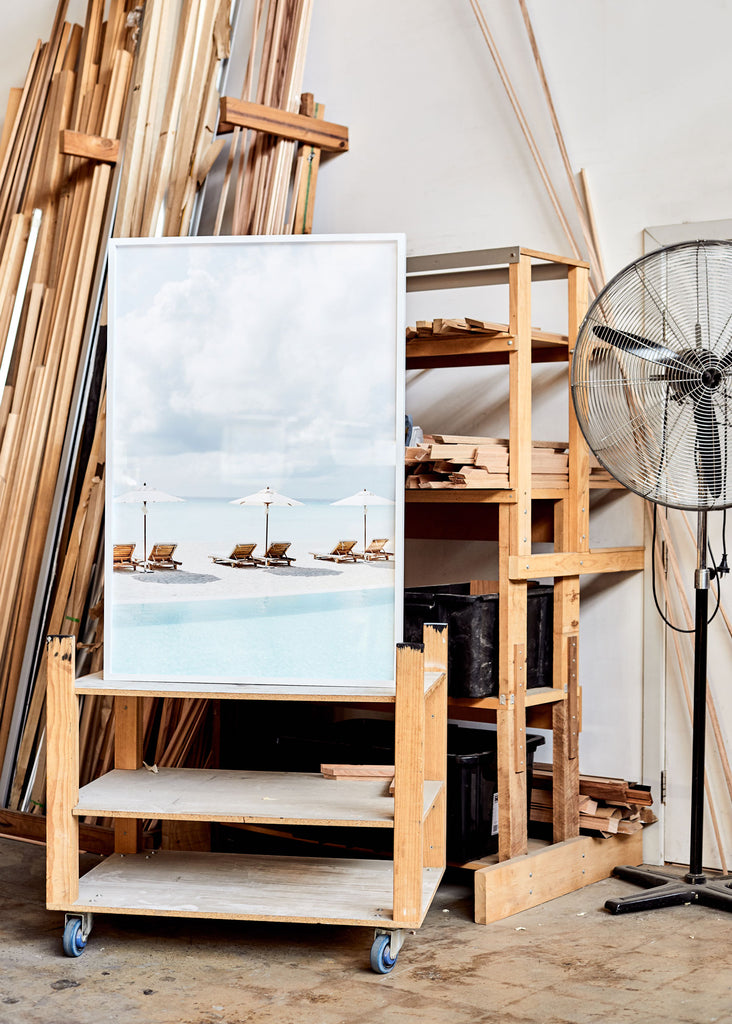 Working with Artists
Branding and packaging
As a standard, we securely package each package in Polycell EcoPure biodegradable bubble wrap and cartons from 3BC stock from 77% recycled content and 33% FSC certified kraft fibres.
We can customise your order to include -
• Tape
• Stickers
• Postcards
If you prefer, we can also white label with no Format branding. Simply add any packaging requests to each order in the notes section of the checkout process.
IN A NUTSHELL
Connection
Once we're acquainted, we'll share a Dropbox folder so we have access to high-res, print ready files.
Production
When an order is placed on your store, place an order with Format and we'll begin the printing and framing process at our Melbourne workshop.
Delivery
We use our third-party courier company to deliver Australia-wide. Within two weeks your customer will receive their print to their door!
Working with Artists
Certificates of Authenticity
For artists producing editioned work we also offer a Certificate of Authenticity which can be applied to the back of each frame. By pre-signing a set of blank COA stickers, we will add the title and edition number as each order is placed. You can learn more about the value of including a COA here.
Please add this request and specify the edition number to each order in the notes section of the checkout process. It is up to each artist to keep track of the edition numbers and add the info to each order when processing payment.
Blank COAs can be requested and sent out with your first order.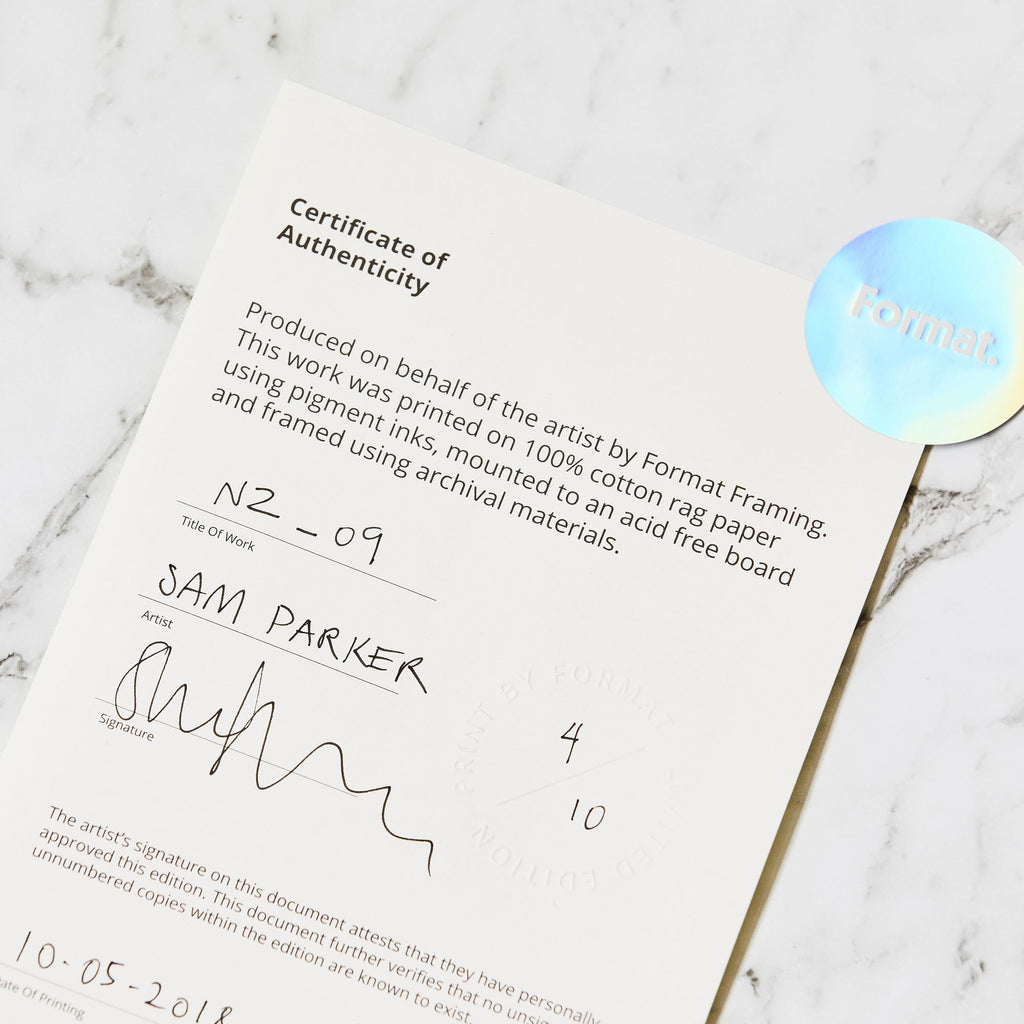 Working with Artists
Lead time and delivery
We provide free express delivery Australia-wide using a fully trackable, 100% carbon neutral third-party courier service. Within two weeks of order, your customer will receive their delivery with no additional cost or hassle at your end. As standard, you will receive tracking info via email and your customer will receive notification via text message. "Your delivery from Format Framing is on its way"
For higher volume customers shipping 40+ orders per month a custom portal can be set up with your own branding and tracking information coming from your domain.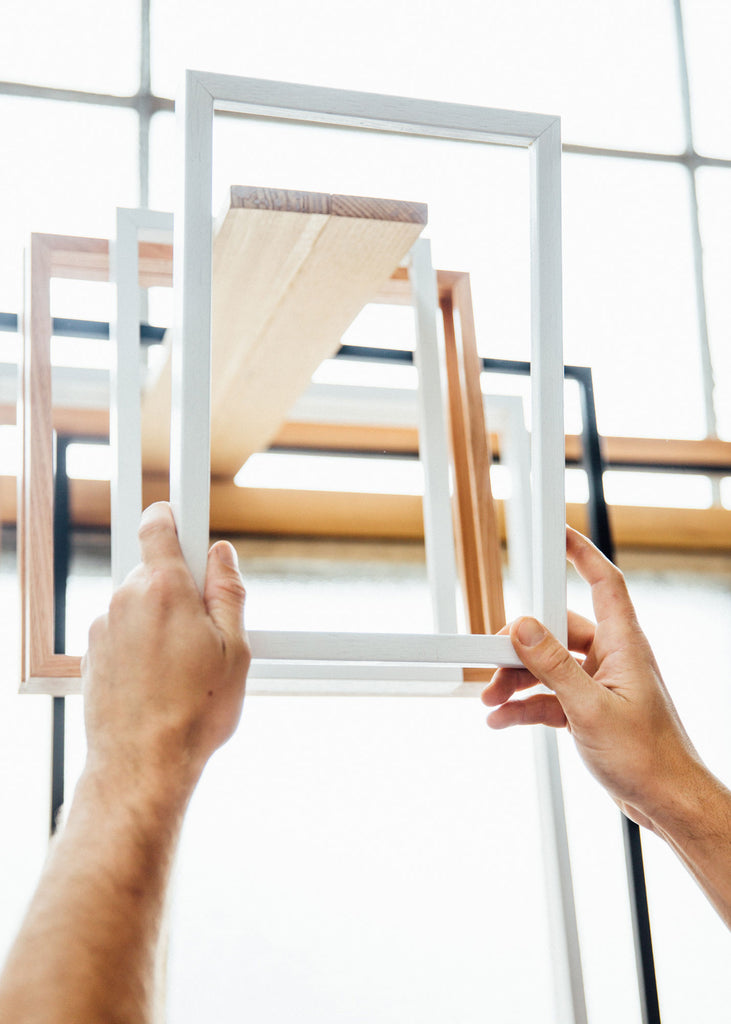 Working with Artists
Additional support
Each artist or company will receive access to free, high resolution PNGs frames which can be used to mock up their prints.
Format actively promotes the work of new artists, companies and long-term clients via our social media channels and website. Our intention is to support, build brand awareness and drive traffic to those that we work with.
Do you have any questions? Would you like to work with Format?
Contact us here to speak with us.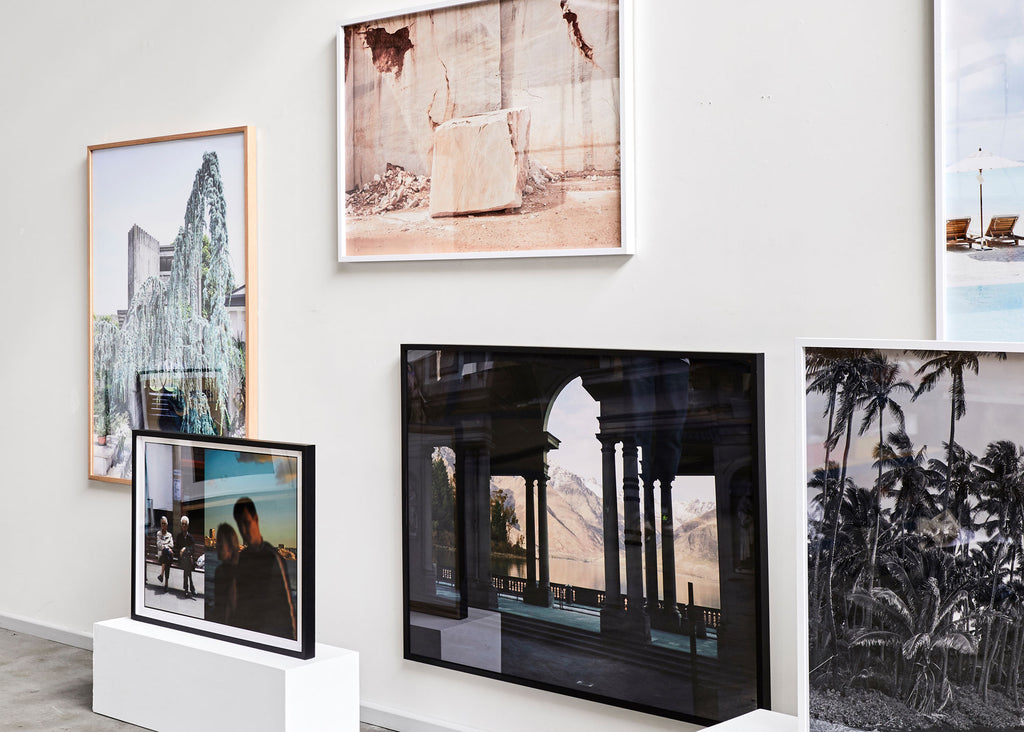 What sizes do you offer?

Small

SMALL 300 x 300mm 300 x 200mm
(Frame profile: 15mm face / printed up to glass)

Medium

MEDIUM 600 x 600mm 600 x 400mm
(Frame profile: 15mm face/ 30mm deep)

Large

LARGE 900 x 600mm
(Frame profile: 20mm face/ 38mm deep)

X-Large

XLARGE 1200 x 800mm
(Frame profile: 20mm face/ 38mm deep)
Printing

Do you do print-only?

Yes. Our primary service is offering a print and frame package but in support of that we offer a print-only service. We do not manage any print-only stores. All prints will have a 10-20mm border and are shipped in a tube.

*Or flat packed Unliked framed prints, shipping of prints alone will incur a $15 delivery fee.

What are your print-only sizes?

SMALL 300 x 200mm $16
300 x 300mm $22
MEDIUM 400 x 600mm $48 
600 x 600mm $72
LARGE 900 x 600mm $95 
900 x 900mm $140
XLARGE 1200 x 800mm $180

Do you print on other paper stocks?

On request, for edition runs or higher volume orders only.
Image specifications

We print files as RGB and use the Adobe 1998 RGB colour profile. We print from .jpeg .psd or .tif files. You don't need to resize your files, it is best to upload the full resolution file in its native pixel resolution. We will re-size to the print size, but never alter the image or pixel dimensions.

Images should be high resolution and at minimum: 

Small size 1000x1500px

Medium size 1800x2700px

Large size 2667x4000px

XLarge size 3000x4500px

 

Our website uploader accepts jpegs and pngs, but you can submit a tiff file via email to orders@formatframing.com.au.

How sustainable is Format?

Refer to our Sustainability page here.
Payment and orders

Printing and framing costs

Prices are inclusive of all logistics, printing, framing and custom packaging requirements. We provide free express shipping for all orders.

SMALL $99
MEDIUM $210
LARGE $310
XLARGE $600

 

Do you offer an artist discount or wholesale?

As artists make up the majority of our customers we don't offer further discounts. 

To build each frame individually is labour intensive, so unfortunately we don't benefit from economies of scale on larger orders.

How does payment work?

When an order is placed through your store, we are notified and send you an invoice within 24 business hours. Once payment is received, we will commence printing.

You can elect to store your details, so this process is even more efficient.

We never include invoices in our shipments. These are emailed directly to you.

Do you offer insurance?
All pieces are fully insured for damage. Though rare, from time to time it does happen. Please notify us within 2 days of receiving your package so that we can submit a claim to the courier company. Include photos of the damage to the frame and photos of the packaging.
Do you have a minimum order quantity?
No.
| | |
| --- | --- |
| Online stores | |
| Any resources for creating an online store? | We suggest looking into Shopify or Squarespace if you are new to eCommerce. |
| How much should I charge for my work? | How each artist values their work is unique and circumstantial. We suggest researching similar artists and companies to determine market value. |
| File naming | File names in Dropbox should be identical to the product names on your store. |